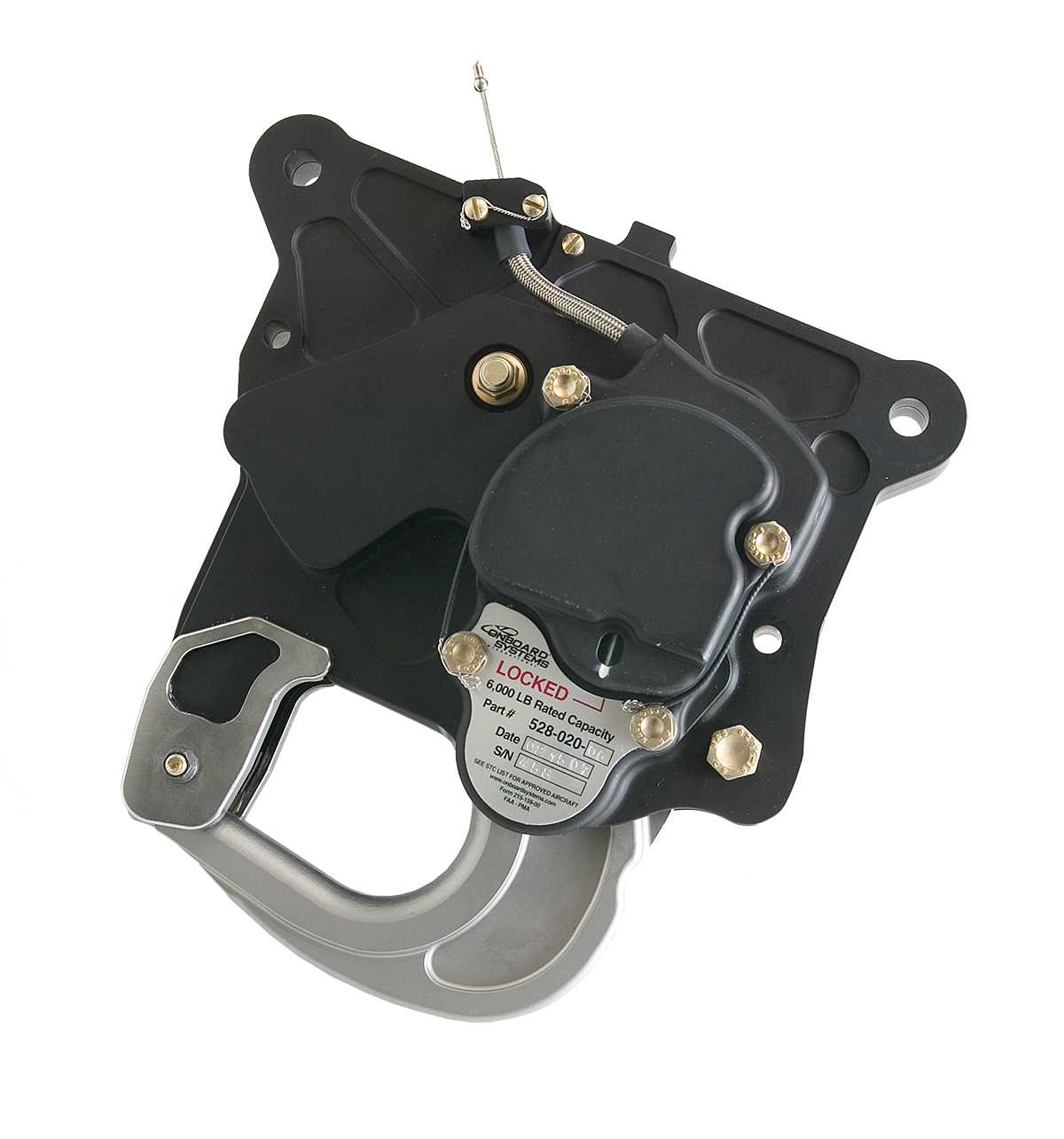 Specifications
Unit Weight

18 lb. (8.2 kg)
Upgrade Services
TALON MC Cargo Hook Manual Release Lever Upgrade Service
Call to confirm availability
If your TALON MC Cargo Hook doesn't include a manual release lever, you can send it to us at any time and we'll upgrade your hook to include this. The addition of a lever in an accessible location below the bumper ring will make it easier for your ground crew to open the hook during loading and unloading operations. Furthermore, we redesigned the hook lock indicator to make it easier for the ground crew to quickly verify that the hook is securely locked after loading.
NOTE: Service for For TALON MC Cargo Hook P/N 528-020-04 & 528-020-06
View Manuals, Certifications, and Hardware Notes
Send Me A Quote
Add to Cart
Benefits
All Inclusive Price:

Price includes hook dissassembly, upgrade component parts, installation, reassembly, and functionality testing.