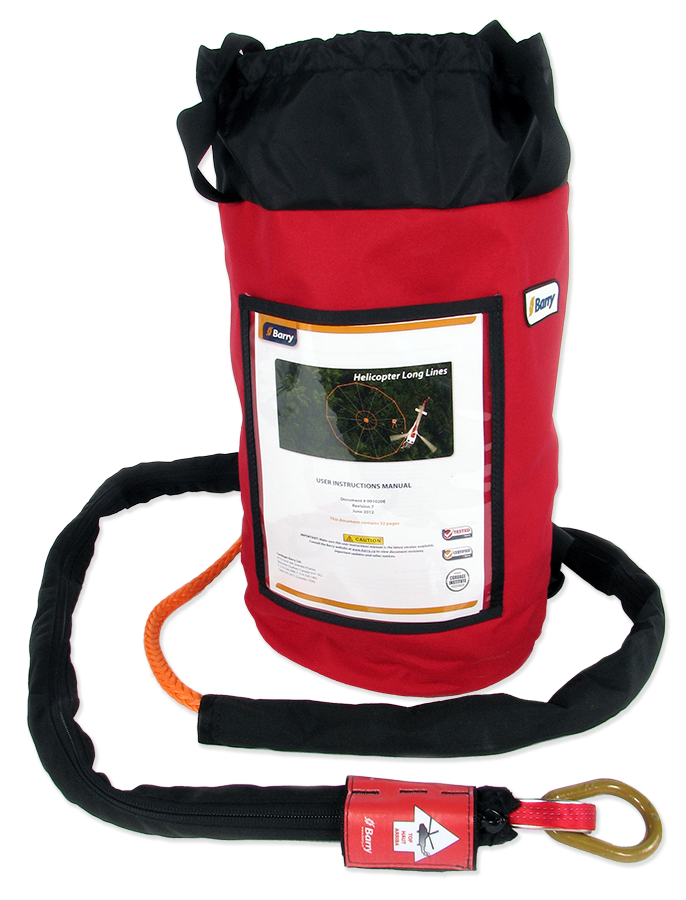 025-FT
Product Number BLLR-025-3000
Price: $ 559.00
Add to Cart
Call to confirm availability
3,000 LB WLL Longline with Alloy Pear Ring
Since 1978, Barry cordage Ltd. has been manufacturing and distributing a wide range of industrial-grade, rope-related products and services. Barry's fabrication standards meet or exceed strict industry norms and reflect their unique expertise and innovated solutions with textile applications.
Note:
Benefits
Wire Cable Alternative: 12-strand, rotation-resistant rope made from lightweight UHMWPE (ultra high molecular weight polyethylene) fiber replaces unwieldy wire cable.
Extremely Light: Manufactured using UHMWPE fiber12-strand, non-rotational rope.
Polyurethane Coated: Provides UV and abrasion resistance.
Preloading: In-house preloading for low elongation.
Minimum 7:1 Safety Factor: Breaking strength is seven times the rated working load limit (WLL).
Easy Maintenance Tracking: Comes with log sheet, ID Tag, certificate of compliance, and user manual.
Compliances: Complies with DOI Aviation Management Section C–Exhibit: Helicopter Synthetic Longline Requirements.
Convenient Transport Bag: Includes a transport bag with a documentation pocket.
Also Available: Custom line lengths, longline jackets, electrical wire, and connectors.
Specifications
Part Number

BLLR-025-3000

Working Load Limit (WLL)

2,450 lb. (1,113.6 kg)

Minimum Breaking Strength (MBS)

21,500 lb. (9,752 kg)

Unit Weight

5 lb. (2.26 kg)