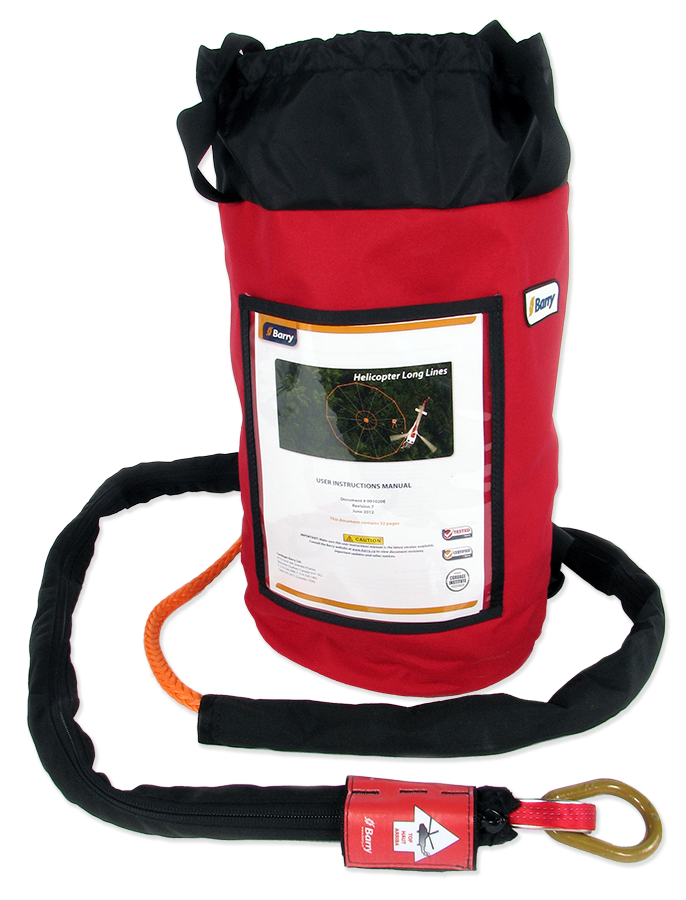 Specifications
Part Number

BLLR-100-2450

Line Diameter

3/8 in. (10 mm)
Benefits
Wire Cable Alternative:

12-strand, rotation-resistant rope made from lightweight UHMWPE (ultra high molecular weight polyethylene) fiber replaces unwieldy wire cable.

Minimum 7:1 Safety Factor:

Breaking strength is seven times the rated working load limit (WLL).

Preloading:

In-house preloading for low elongation.

Polyurethane Coated:

Provides UV and abrasion resistance.

Convenient Transport Bag:

Includes a transport bag with a documentation pocket.

Also Available:

Custom line lengths, longline jackets, electrical wire, and connectors.