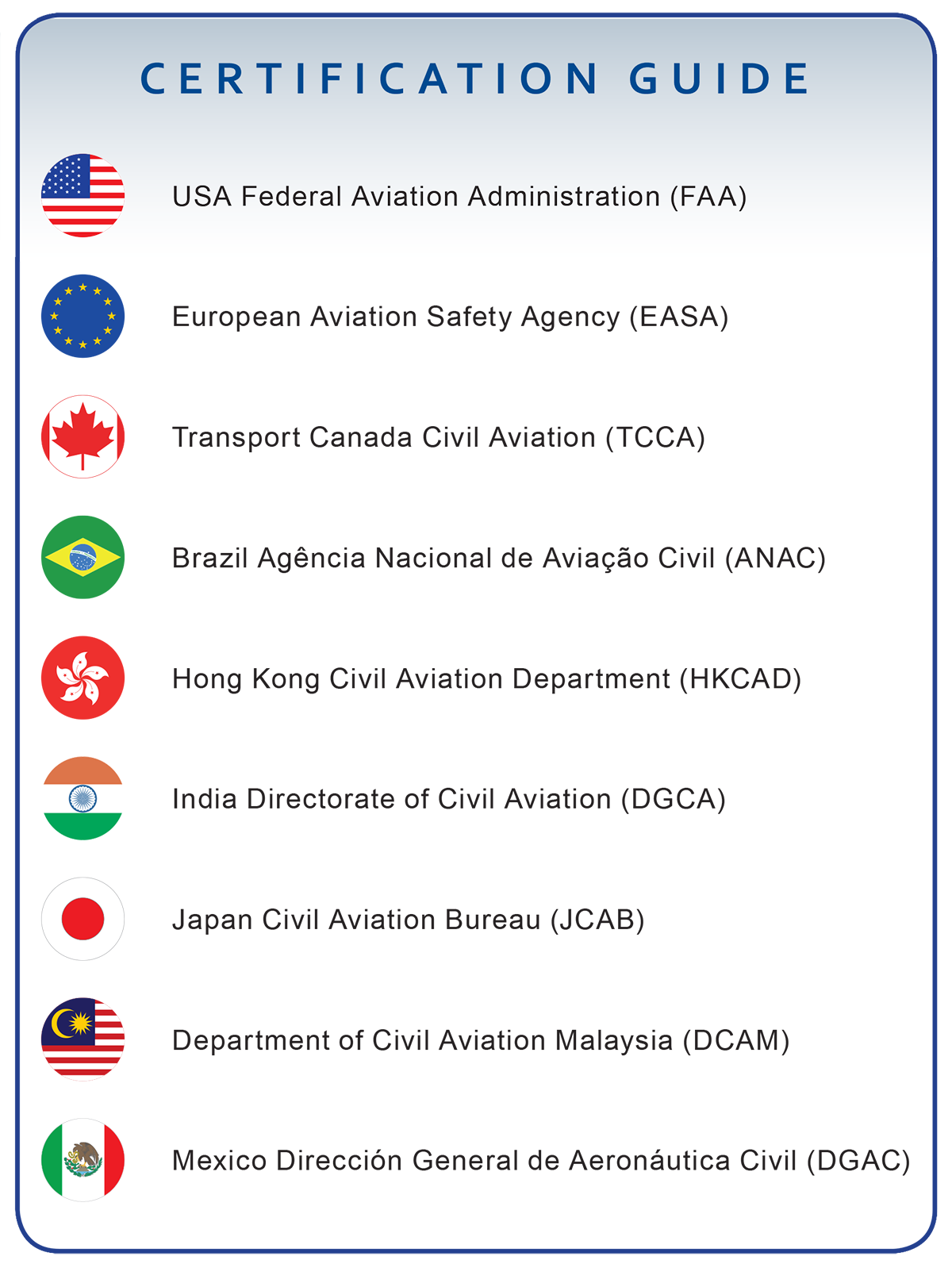 Onboard Systems will typically obtain an FAA STC for certified equipment. This certificate will then be submitted and validated with Transport Canada and EASA, which has jurisdiction over the European Union. Most countries will accept one of these three certifications, but if you have other certification needs, please contact us. We have received certifications for our equipment from the following organizations:
US Federal Aviation Administration (FAA)
European Aviation Safety Agency (EASA)
Transport Canada Civil Aviation (TCCA)
Brazil Agência Nacional de Aviação Civil (ANAC)
Hong Kong Civil Aviation Department (HKCAD)
Japan Civil Aviation Bureau (JCAB)
India Directorate of Civil Aviation (DGCA)
Department of Civil Aviation Malaysia (DCAM)
Mexico Dirección General de Aeronáutica Civil (DGAC)
We list the the current certifications on each product page. In addition, you can click here to download a copy of our permission letter to use Onboard's applicable FAA STC and associated data for installation and approval of our equipment, or to generate a customized permission letter.