FAA Repair Station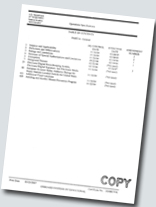 Onboard Systems operates a certified FAA Part 145 Repair Station, Number ODBR579X. We service, repair and overhaul all the equipment we manufacture. Our Part 145 Repair Station has also been certified by EASA to issue FAA Form 8130-3 Dual Release Certificates for service, repair and overhaul work.
Please note that the FAA issued memorandum AIR100-16-110-DM04 in June 2016, which states that that individuals authorized to issue 8130-3 tags may no longer use the "Export airworthiness approval…" statement in block 12.
You can download a copy of our OPS Spec for Repair Station, or download a copy of our EASA Certificate of Approval. You can also contact us for more information.