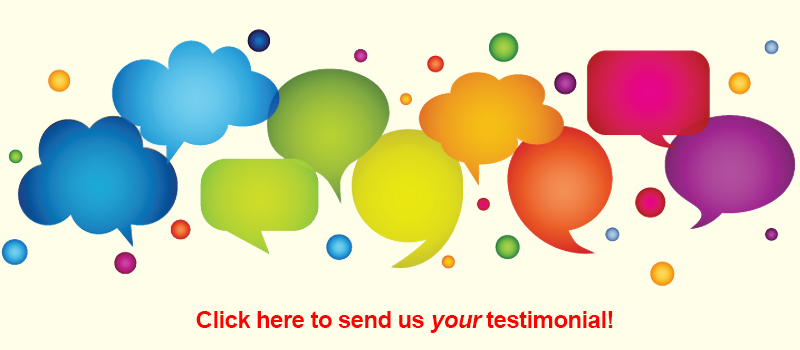 Testimonials
Our customers frequently tell us they appreciate our innovative products, low service and repair costs, and prompt customer service. We earned their respect and loyalty one sale or service at a time, as we look forward to earning yours.
"Our mechanics always request Onboard Systems products for our cargo hook needs. They love you!"— Lukia White, Maritime Helicopters
"Keep on making the awesome equipment you do! We have had a 100% success rate with zero down time on our fleet equipped with Onboard Systems cargo hooks." — Ewan Gray, Manolos Aviation Ltd.
"We typically carry from 2,400 to 2,700 pounds on the Onboard Systems Keeperless hook. We fly over the top of people and around a lot of equipment on the ground, so we have to have the dependability of a hook not releasing inadvertently, and dropping the bucket. The Onboard hook has worked flawlessly for us, and we've had very good experience with it, with no inadvertent drops or any kind of problems at all. It's the kind of equipment that we don't even know is there because it works so well."— Jim Costa, California Department of Forestry and Fire Protection
"Onboard is easy to contact, they have lots of parts in stock, and they'll ship out the same day for you. Even being in Canada, the parts are here the next day. They make every effort in the world to have them shipped out the same day for you, which is really nice, because if we need something, it's needed right away. So it's nice we don't have to carry a bunch of stuff on the shelf, worried that something is going to break down. You can't find a better product on the market that outweighs the service and the price that we get from Onboard."— Dave Stignant, Northern Air Support
"We know that the Onboard cargo hook systems are tested and certified throughout the world with a variety of different entities. And it's nice knowing that when you're low-level in terrible conditions, picking up water, dropping water, operating in very rugged dangerous environments, that the equipment is going to work because it's been tested thoroughly." — Kevin Means, San Diego Police Department
"Our Onboard Systems equipment operates with 100% reliability, and I like that I get service on the phone as soon as I call." — Richard McDonald, Yellowhead Helicopters
"I like your hooks because they're dependable, have good documentation, and I can overhaul them in the field. I don't have to worry about my hooks, and I can spend my time on other concerns." — Pete Wenger, Air Resources Helicopters
"Your support is fantastic! Whenever I have questions you give me an immediate response." — Larry Moreno, Grizzly Mountain Aviation
"With the keeperless hook, I no longer have to lock the hook forward when I'm doing bucket work because there's no danger of an uncommanded release. It takes my worries away."— John Leslie, Swanson Group Aviation
"I've been real pleased with the service I've received and, with the cost of overhaul for a Breeze Eastern hook, I don't know why everyone doesn't go with you guys." — Brian Gardner, East Bay Regional Park District Police
"Onboard Systems equipment is great — it works just as advertised." — Bob Reuland, Lewis Energy Group